Whether it's internal training, virtual training or classroom training, the way we learn at work comes in many different shapes and sizes.
In this blog, our friends at Docebo break down the important differences between delivering internal and external training and what that means for businesses.
1. What is extended enterprise training
You're already familiar with internal training: It's the training of your employees.
External training—or Extended Enterprise Training—is a bit more nuanced. It's the training of external audiences other than your employees, which typically fall into three groups:
Customers
Prospects
Customers
General public/evangelism
Partners/channels
Franchises
Dealers
Resellers
Distributors
Miscellaneous
Training Companies / B2C, B2B, and B2B2B e-commerce
Association/membership training
2. How does internal and external training differ?
A lot of internal training, especially in highly regulated industries, is compliance-driven. It's something your people have to do, not something they want to do. A typical example is that each employee must complete annual training in GDPR, Health & Safety Training, and other compliance training.
There's no voluntary element to this training; it typically exists to 'tick a box' for the HR department. Since it's mandated from the top-down, the experience is 'one-size-fits-all' and not unique or personalized.
Not exactly the recipe for inspiring and effective training.
Given the mandated nature of it, completion rates still tend to be high, despite the poor experience. The problem begins when a similar model is exported to the external side, where all training is optional and voluntary.
Teams that produce external training need to create high-quality, engaging content, usually with the help of a learning management system (LMS). Since external content is about your product, service, or platform, it needs to be custom-built for your business. This is both a challenge and an opportunity. A challenge because it can be complex and resource-intensive; an opportunity because you can build it your way and make it effective and engaging.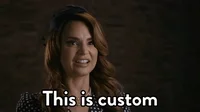 Think about external training as a combination of marketing and education: Most users aren't experts in your product yet, which is why they need training in the first place. This represents a marketing opportunity, and it means your content should be tailored to the different audiences' personas and competency levels.
For example, a standard GDPR course might be fine for a group of 5000 employees. However, you might need three different versions of your external product content for basic, intermediate, and advanced users. This illustrates how external audiences can differ and how they require a different strategy for training creation, management, delivery, and analysis.
3. What do external training teams need to be successful?
Revenue technology
Revenue tech is defined in this context as any system used to house the relevant operations, sales, or customer success data.
This is often a CRM system (Salesforce, HubSpot, Dynamics, Pipedrive, etc.), but can also be a CS platform like ChurnZero or Gainsight, or a specific partner- or association-based platform. Finally, revenue technology also includes e-commerce gateways and payment systems like finance and invoicing tools.
To run a successful and automated external training program, revenue tech needs to link up to training tech seamlessly. This is where integrations are absolutely critical. They can be built at the starting or the end point of data flows, but they should trigger an action. Commonly, the integration will automatically serve training content from the LMS to the specific audience.
Training technology
Usually, this is a Learning Management System. The LMS is the engine room for your program and will typically be used to create, manage, deliver, and measure the impact of training.
This can take many forms. But at its core, audiences consume training either directly in the LMS, or through in-app modules embedded into the set tech stack. The LMS helps collect and analyze relevant data from training programs, which will often then be exported out to the revenue tech stack.
There are other variations as well. Learning Experience Platforms (LXP) are inherently social in nature and merge training with community-building. The Digital Adoption Platform (DAP) is another common and popular variation and is typically used either in conjunction with or instead of the LMS or LXP.
Content technology/content authoring tool 
This refers to any tech supporting the creation of training content used in an external training program. There are countless tools and a ton of eLearning formats, with SCORM and xAPI being the most common and AICC & LTI being narrower alternatives for specific use cases.
Given the fast-paced nature of external training, a strong foundational knowledge of content authoring is very useful. You can also partner with content creation companies to build custom content.
4. Why is the extended enterprise training landscape so interesting?
While the field of extended enterprise training isn't new, it is by far the fastest-growing segment of the eLearning market globally.
In fact, I believe this emerging field will eventually be equal to, if not surpass, the internal training market. Why? There are several reasons, but one of the most compelling is that external training is very closely aligned to revenue, and is a key scale engine for companies to grow profits. On the internal side, I often observe budgets being cut from L&D, whereas they are expanding en masse for the external training markets.
So if, like most businesses, you're looking to expand your customer base and grow revenue, it's time to start looking closely at extended enterprise training.
Find out more about Docebo's complete Learning Management System
Author: Harald Overaa
About: Harald Overaa is the L&D Account Executive for Docebo. As a self-professed learning nerd, Harald loves diving head first into corporate learning, one topic at a time.